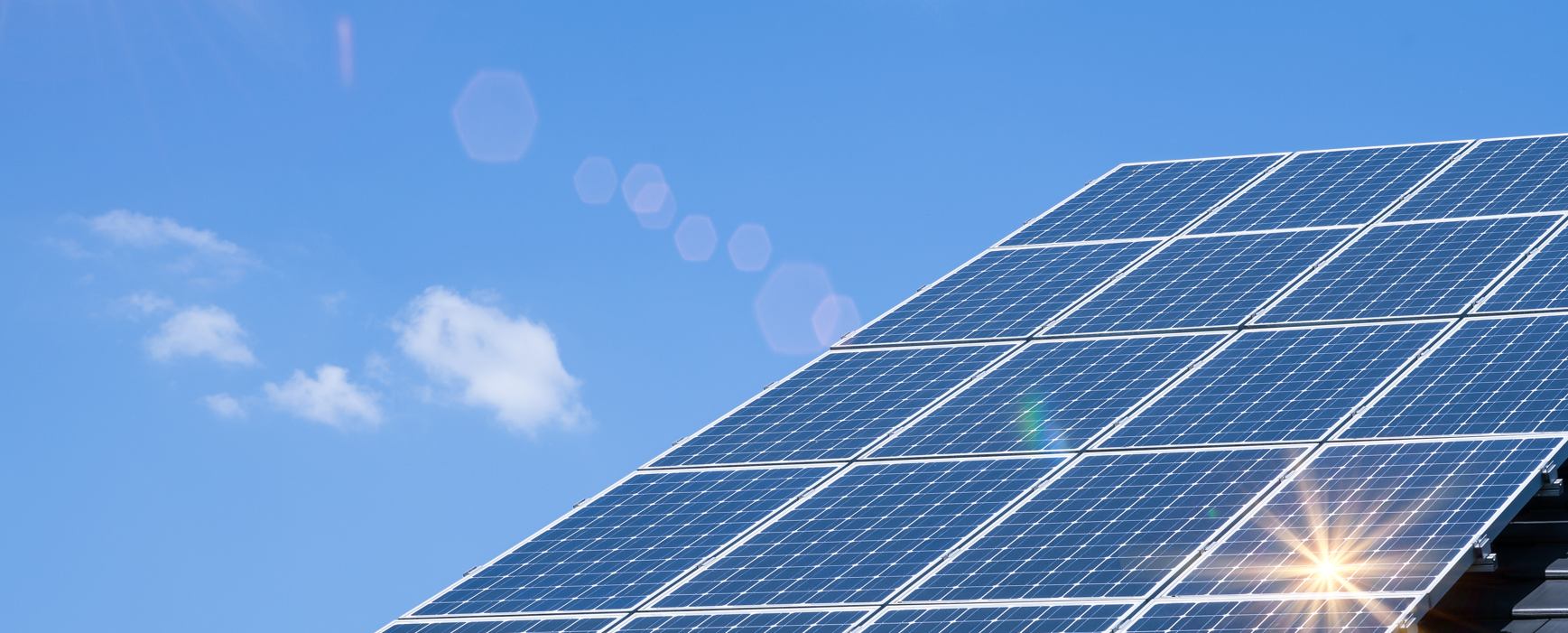 GEM Energy
Powering Up
GEM Energy

What We Did
CRO
Landing Page Design
SMM
SEM
Overview
GEM Energy, an award-winning solar power company, enlisted Klyp to power-up their marketing efforts. Tasked with expanding the reach and increasing conversions for residential and commercial customers, Klyp devised a multi-channel digital marketing campaign for GEM Energy. Our efforts produced some pretty impressive results and helped GEM generate 1,200 leads in a six-month period.
The Problem
GEM Energy's marketing efforts were not achieving the reach desired by the company. The company wanted to increase quality lead generation in order to increase conversions for both commercial and residential products.
The Solution
Klyp rose to the occasion and created a multi-channel marketing campaign by leveraging a development team to create landing pages, and our marketing team to create and manage SEM and SMM campaigns.
Harnessing the power of the landing page
GEM Energy's original website didn't capture the company's trustworthiness. To maximise the potential of SEM and SMM campaigns, Klyp created purpose-built landing pages to capture leads through contact forms and click-to-call buttons. We added heaps of reassuring information for potential customers, including testimonials, company awards and certifications, product features and energy consumption.
SMM: Getting social with solar
We kick-started GEM Energy's campaign by targeting potential residential customers on Facebook. By directing traffic to GEM Energy's re-energized landing pages and collecting information through LeadGen ads, the Klyp team were able to generate leads at this early stage of a consumer's search for solar energy solutions. These ads targeted people who matched GEM Energy's ideal customer persona; considering factors like location, income and solar interests to increase lead quality.
SEM: Super-charged search results
Klyp implemented an SEM strategy to pull customers towards GEM Energy. We ran a combination of Search, Display and Remarketing ads through GoogleAds, targeting both residential and commercial prospects. We were able to meet GEM Energy's goal cost per acquisition as well as reaching the number one position in search results. GEM Energy now hold over 50% of the Search Impression Share on Google Ads for the residential search of solar solutions in Australia.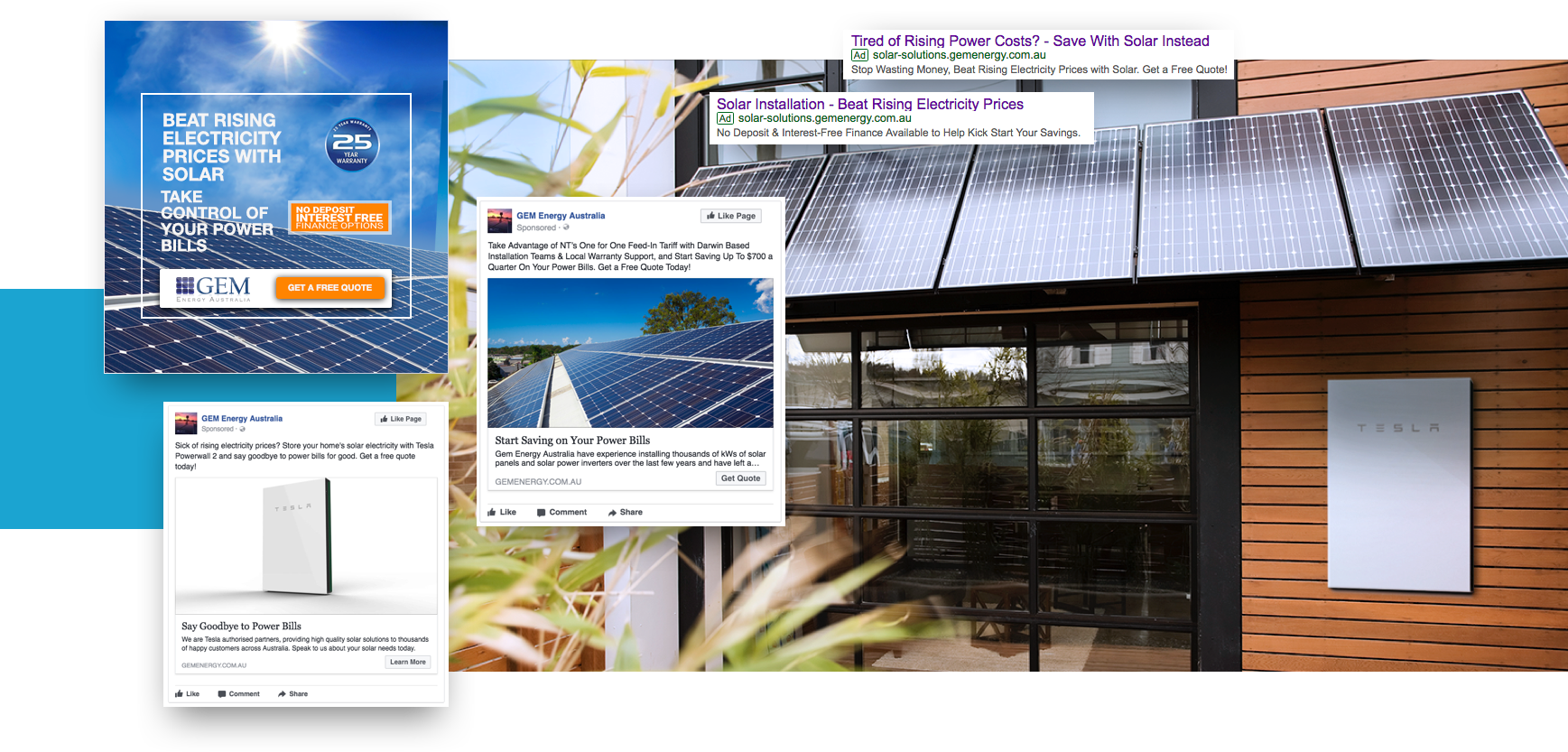 The Results
In total, Klyp generated over 20,000 website and landing page sessions in six months, in addition to over 1,200 solar and battery storage leads, for a combination of residential and commercial consumers. The implementation of the Klyp landing pages also massively increased the conversion rate of visitors through paid advertising from 2.96% to 6.52%. As household and business interest in solar power solutions continue to grow, so too does the future prospects of GEM Energy.
20000 Page Sessions
1200 Leads
220% Increased Conversion Rate