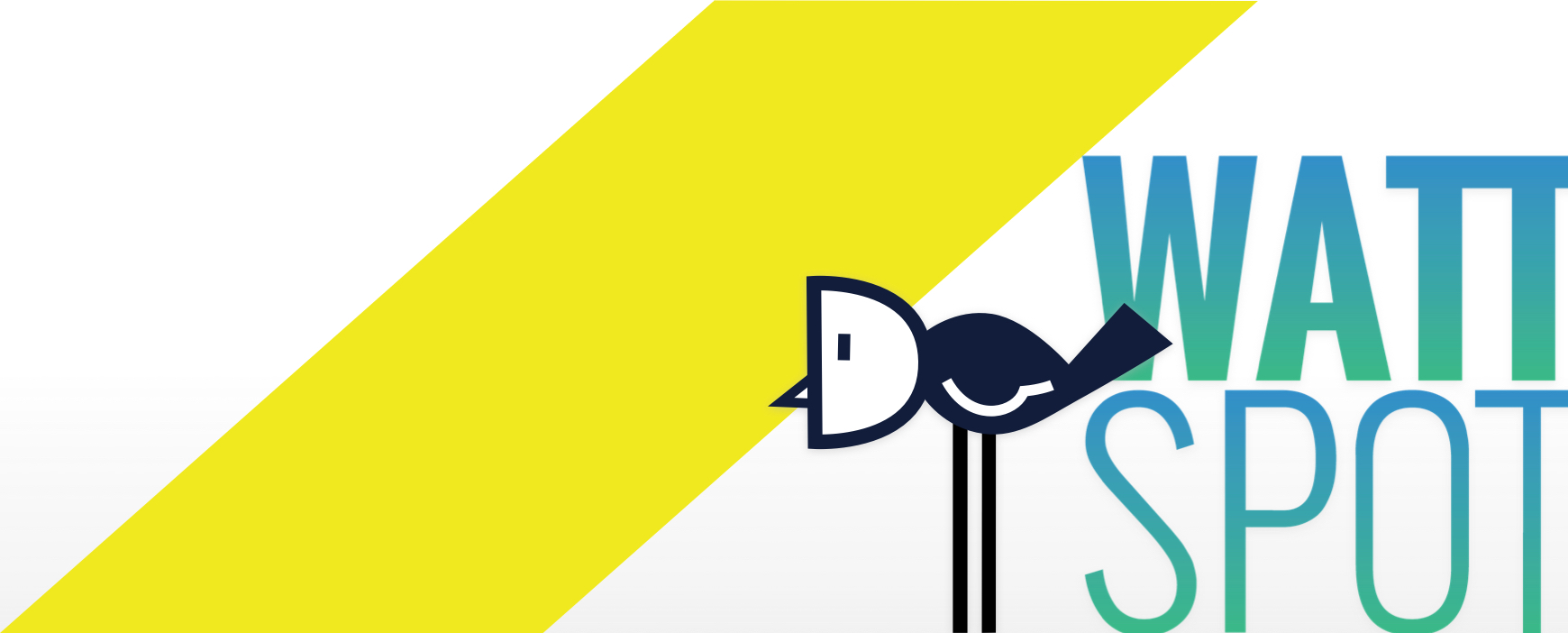 WattSpot
The #1 Retailer of
High-Quality Alternative
Electrical Products

What We Did
Brand Strategy
Brand Design & Identity
Overview
A leading electrical equipment manufacturer approached Klyp with a vision to create a retail brand focusing on engaging directly with electrical contractors. Our task was to create a brand to fit this vision from the ground up. We're talking brand creation, brand strategy and brand identity. And so, WattSpot was born.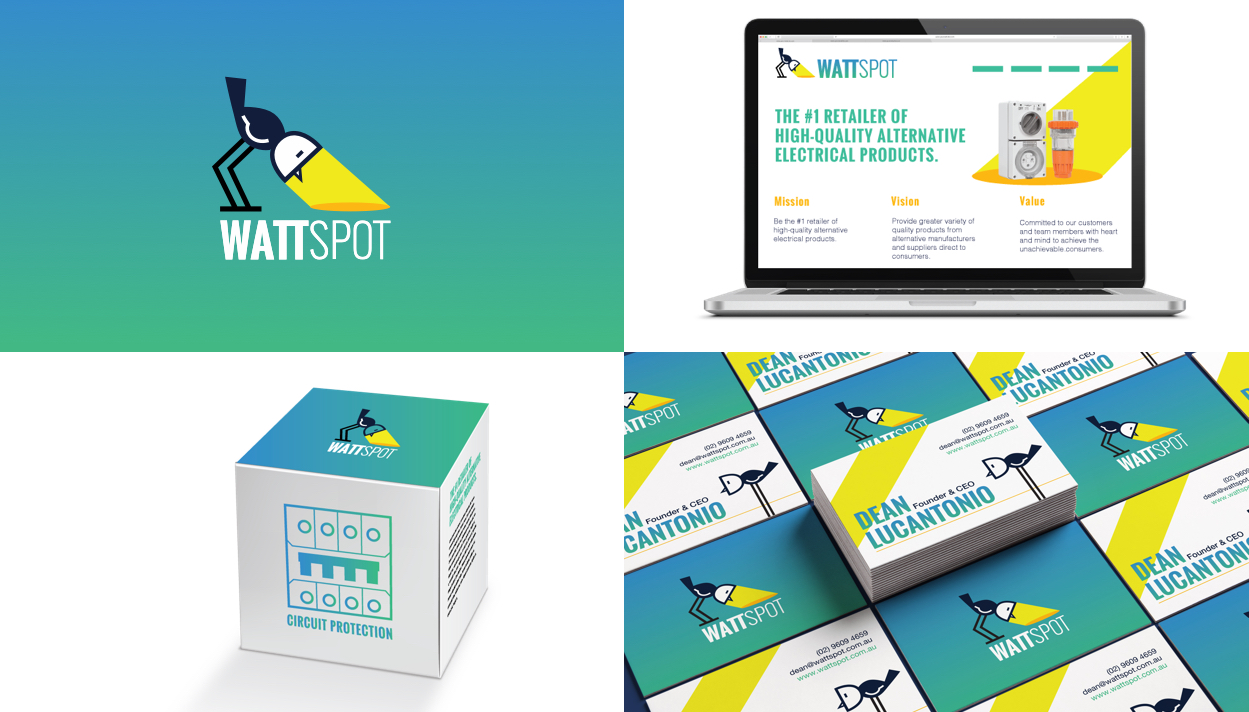 The Story
Developing a brand means much more to Klyp than designing a one-off logotype based on the company name, or logomark symbolising the industry. Recognising that the organisation had big plans for their retail brand, we focussed on building the brand with strategy in mind. Our industry research discovered that the majority of companies operating within this space failed to deliver a unique brand. We recognised an opportunity to be different, straying from the brand colours and imagery typical of B2C competitors in the electrical supply space.
The Process
Brand Strategy
At Klyp, branding starts with a workshop. Here, the client and Klyp established the core vision, mission and values of their new B2C retail brand. The new brand was to become the #1 retailer of high-quality alternative electrical products, and they needed a quality brand to match! The workshop process identified some vital brand keywords, allowing Klyp to conduct top-secret industry and competitor research to come up with a brand strategy which aligns directly with company goals.
Eventually, we landed on Wattspot. "Wattspot" effectively communicates all product offerings under the brand, while being memorable, easy to say and spell, and using common terminology. The client agreed, and we moved onto creating a unique and fun brand identity to match.
Brand Identity
Initially, our designers and strategists familiarise themselves with the company vision, core values and product offering. Industry and competitor research lead us to recognise an opportunity to differentiate Wattspot from competitors in the electrical retail industry. Our designers got creative, collating a mood board and focussing on brand keywords to develop sketches and experiment with layout, elements and colour stories to best communicate the new brand of Wattspot.
Klyp created a unique and memorable brand identity using colours and brand elements which stand-out from competitors.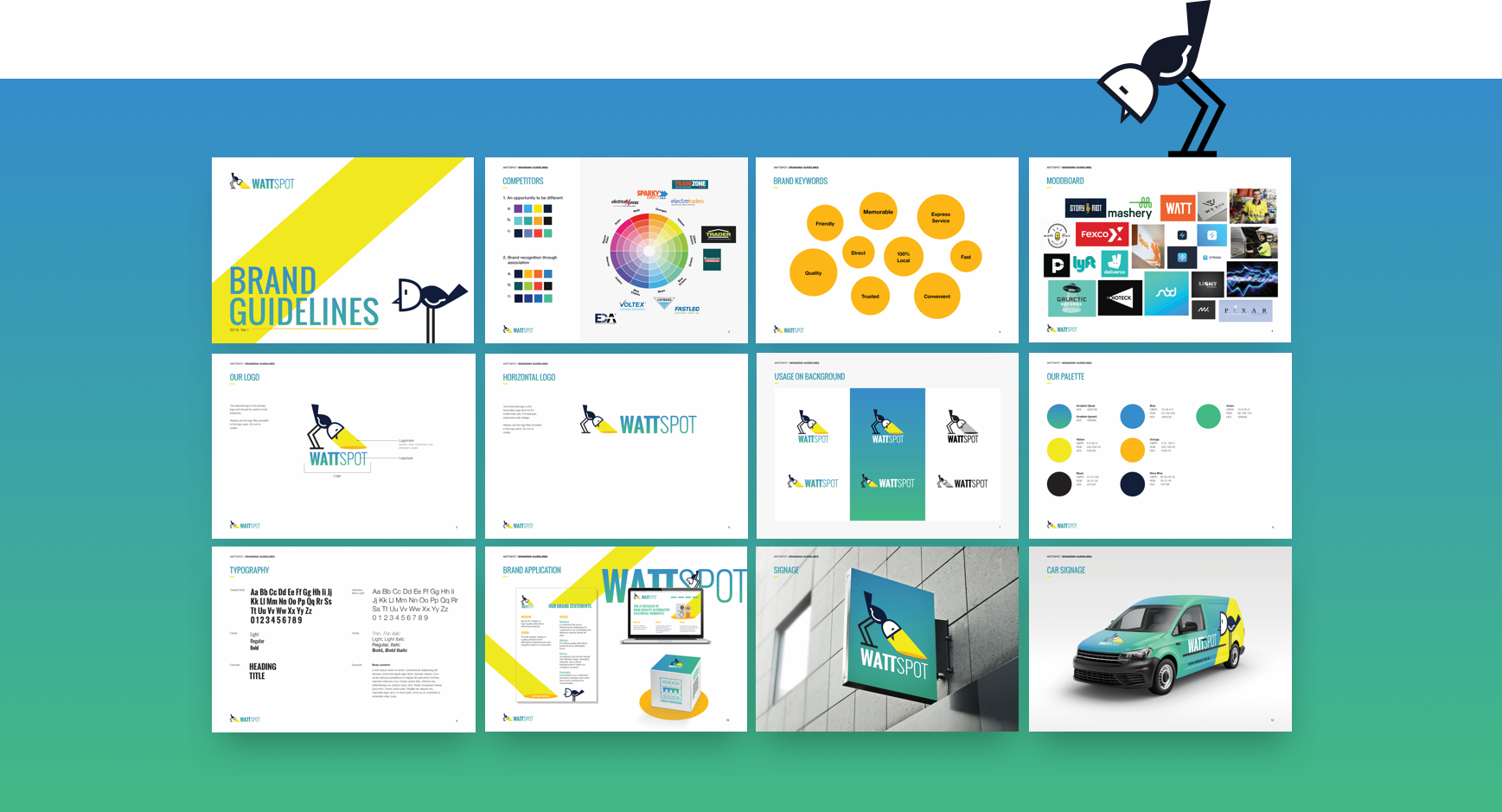 The Result
The final product is a well-rounded, unique brand! Wattspot's brand application and logo are colourful and lighthearted while communicating the value and quality of the alternative electrical brands they retail. The bird was chosen as a mascot and adapted to shine a spotlight, effectively communicating the value and product range. The spotlight has a meaningful brand application and the ability to draw attention to important information on the website and on packaging.